I'm so sorry for not posting recently, i have no idea what's come over me. Hope you can all forgive me, i shall return soon with new posts! Now to get down to business..
So GFC is gone? I just checked my Bloglovin' and i have 23 followers?! Thank you all for keeping with me, i will get around to following you all on there, bare with me please cause i have no idea how to use Bloglovin' Help!! You're all fab, hope everyone is well!
So if you want to go and follow me on bloglovin, i'd love you eternally <3
Also if i haven't yet followed you on it, please do let me know in the comments and i'll happily follow.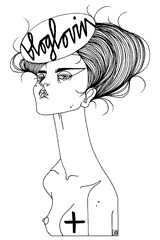 (ps. I am a terrible blogger)
xo